Fantastic Fetus
We've been at Amaze2019 with Fantastic Fetus
---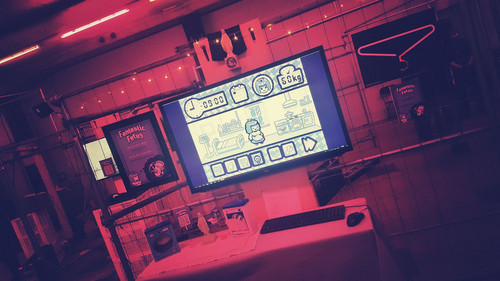 WE ARE THE PUNKS OF THE DIGITAL AGE!
Aleksandra Jarosz posing in front of the main talk screen

We've just returned from A MAZE, the most amazing festival for playable art & media, which is hosted in Berlin. We would like to reflect with you on this event.

The Fantastic Fetus Altar: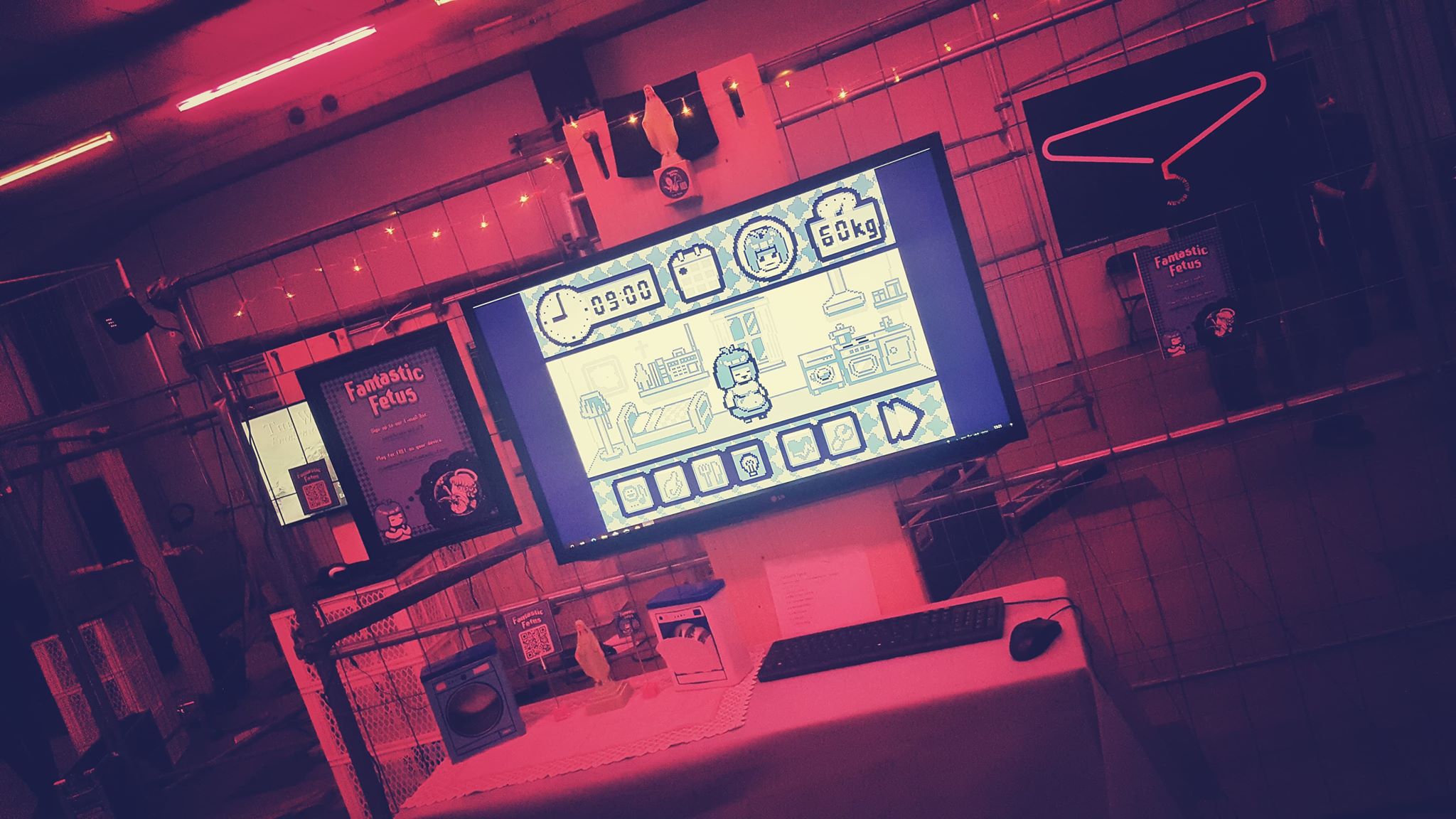 a wonderful altar

Our booth was decorated with original Black Protest posters and 2 Holy Mary statues which were glowing fluorescently and one had additional with LEDs you could play Fantastic Fetus on the big screen or tablet. Or you could also just play the game on your own device, because as you know it's a free web game, so there is no problem to just play it when, where and how you like.

We also had stickers, Polish candies named "Krówki" and condoms! But since we didn't expect that much of interest, we ran out of stickers and candies after just the first two days...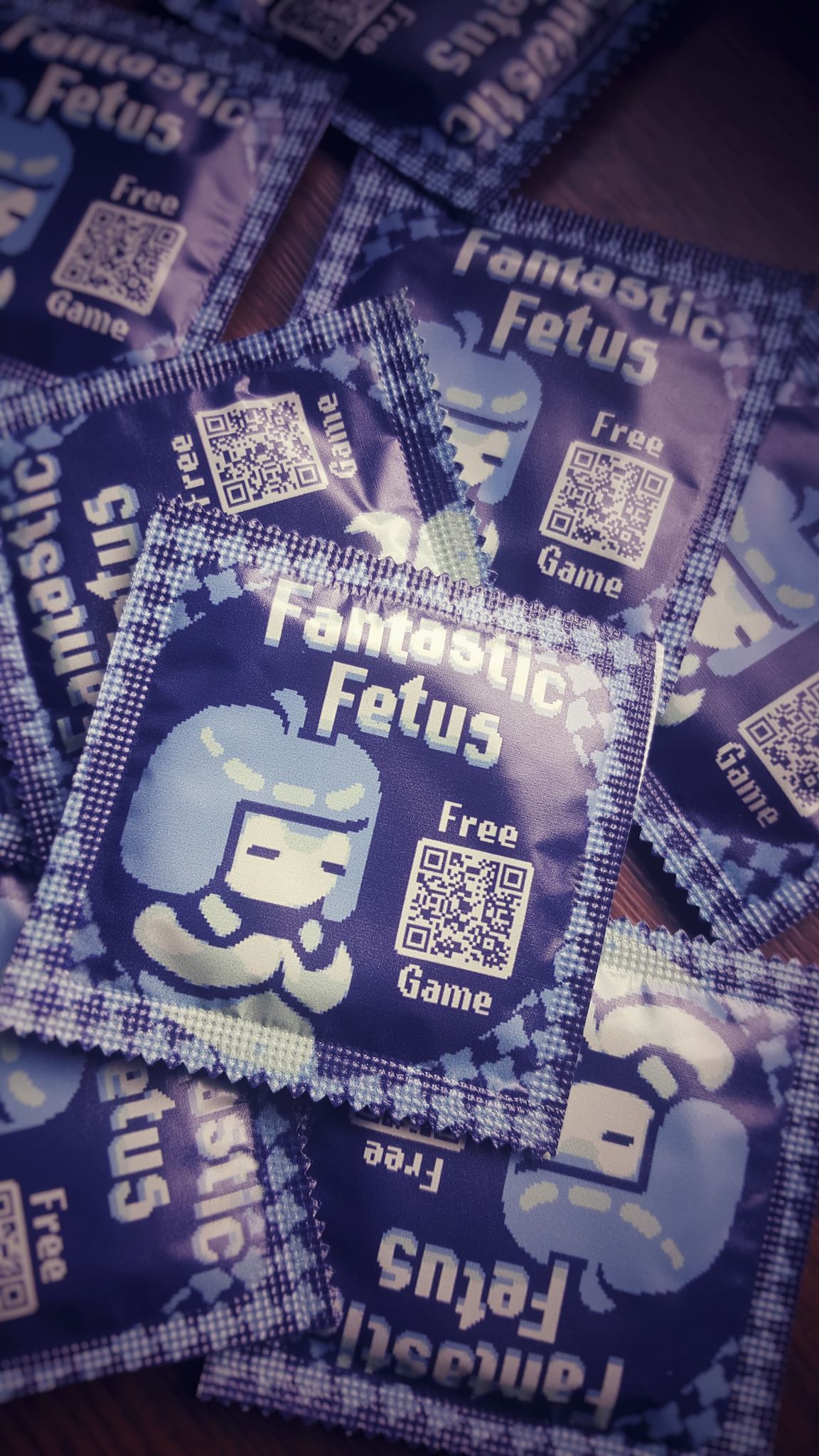 The Fantastic Audience


always a lot of buzz at the booth

During the last days we met a lot of interesting people. There wasn't a single moment when our Altar was empty. All the time we had a crowd of visitors who wanted to try out our experience. Sometimes even we had a situation when two people played on the altar and 5 others were playing on their phones around and a couple of others just were standing by and looking at the spectacle on the screen.
A lot of people simply got interested by the "Start Impregnation!" written in huge letters on the titlescreen.
We played with you, talk with you, collect feedback and support from you. Thank you for all our stories, thoughts and enthusiasm. It means a lot to us!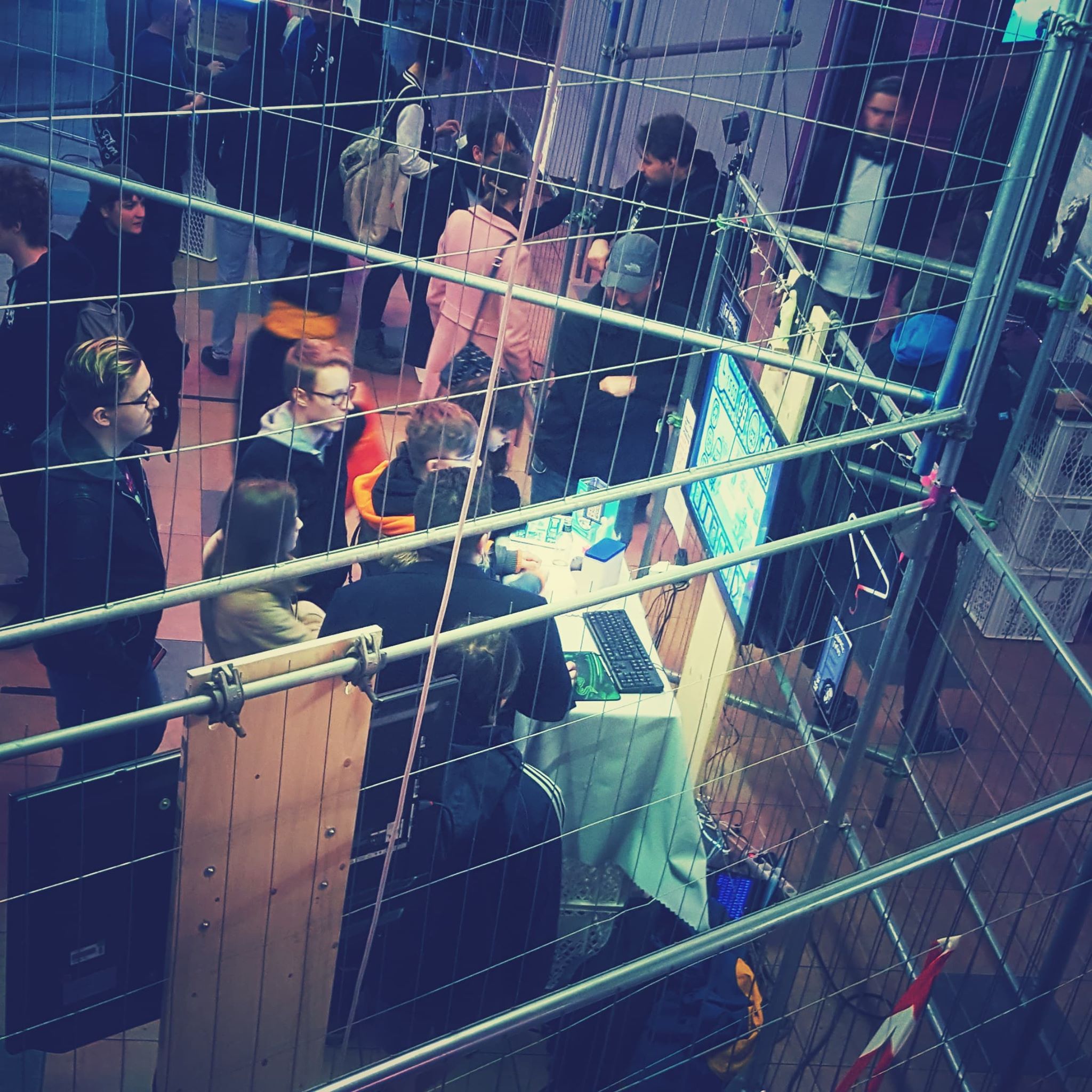 all the artists were caged in for safety, the audience could interact with them, if they were brave enough

The Fantastic Talk Saturday
Aleksandra had a talk about games as a form of protest. She was talking about reproduction laws in Poland and what kind of question our game is asking. Despite of that the early hour, a traffic jam due to an accident right in front of the exhibition building and that a lot of A MAZE visitors was parting heavily the night before, many people came to listen and ask questions about the topic and game. It was a great speech and discussion!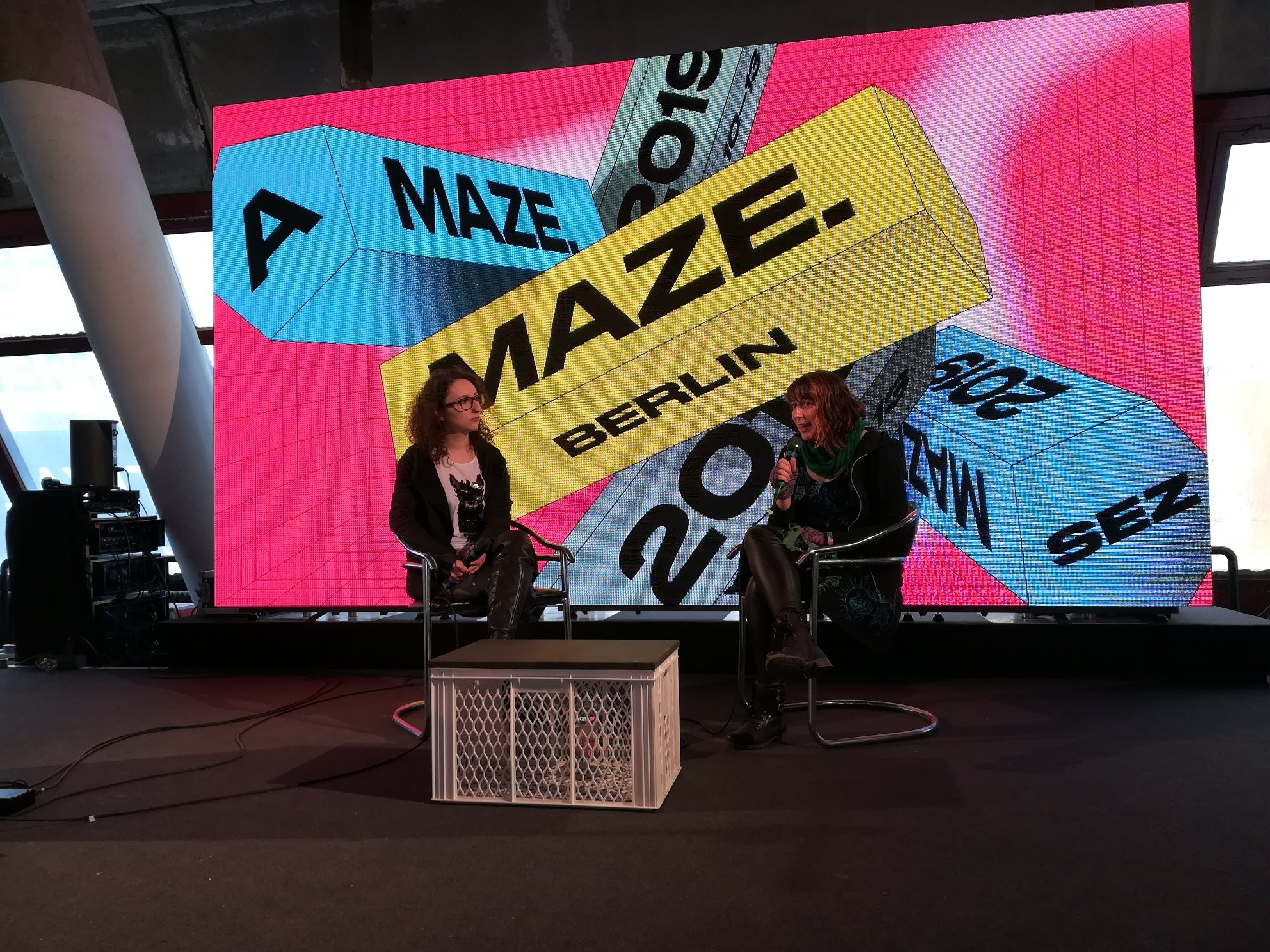 The Fantastic Summary
Our Fantastic Altar was visited by hundreds of people who created a crazy amount of cute and weird fetuses! Which makes Fantastic Fetus the second most popular game of A MAZE festival!!! Over one hundred people voted for us in the Audience Prize. We were talking to radio stations and newspapers about the festival and our game. We met very important and interesting people, who want to help our game be more visible. We even got a publishing proposition!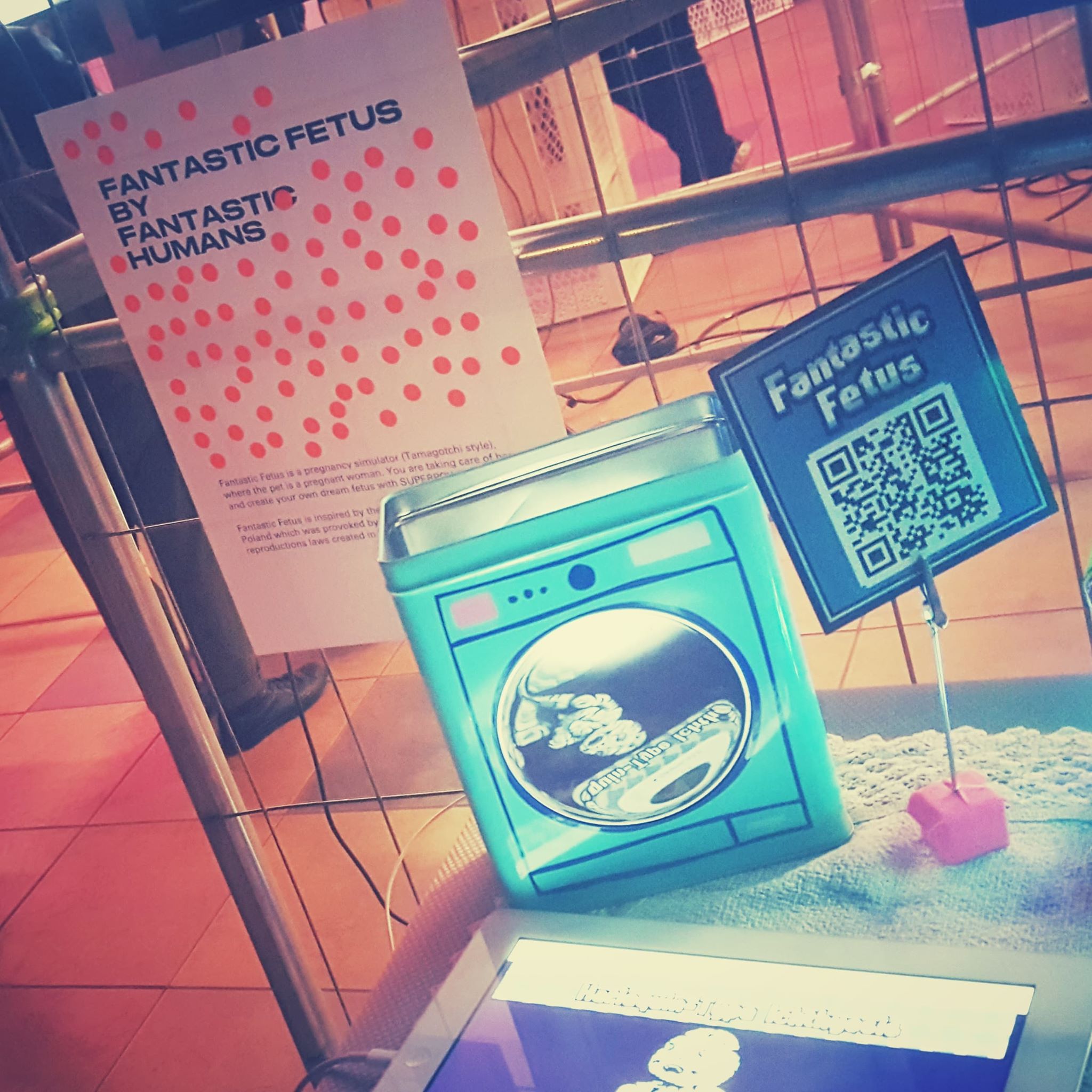 We would like to say thanks to everyone who played Fantastic Fetus, who supported us, who shared their Fetus on the internet and who believed in us.
It was INCREDIBLE!
We didn't expect that huge interest from your side! We want to say "Thank you!" to A MAZE and everyone who made this event possible!
AMAZING!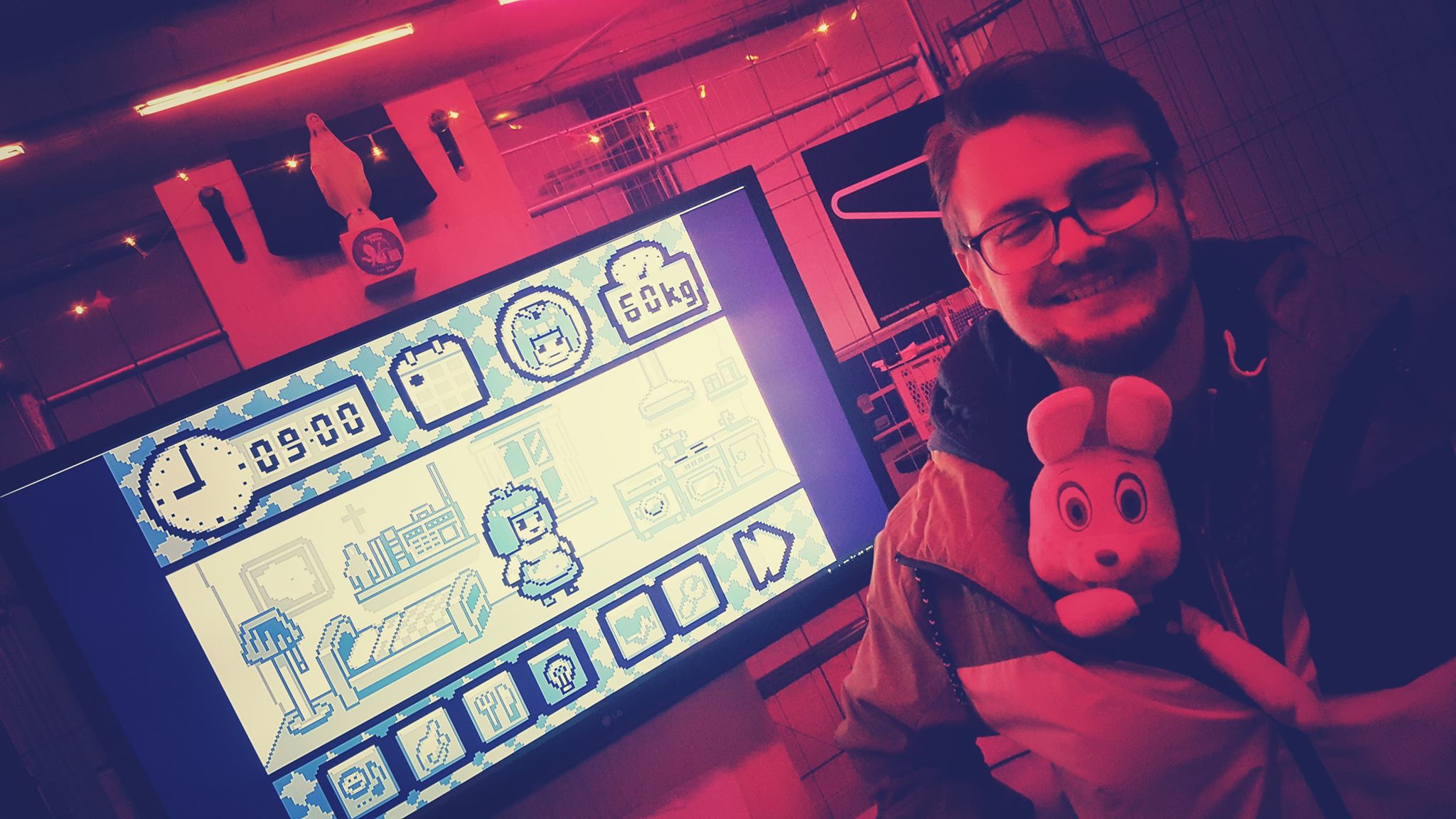 @cyangmou / Thomas with Robbie The Rabbit (from SIlent Hill)