Pixel RPG - 16Bit - Destructible Containers
A downloadable asset pack
Get this asset pack and 3 more for $50.00 USD
View bundle
RPG - 16Bit - Destructible Containers
-
-
About this Asset-Pack:
This set will liven up your RPG environment. The goal of this set is to provide high quality assets which illustrate believable destructible and interactive elements which will enhance your game and interactive game-feel a lot.
This set contains 6 animated containers (base frame + 2 destructible frames), 5 animated chests (shining, open and close animation) and 11 particles.
Everything is delivered with shadows and without shadows.
All assets were designed for character-sizes from 16 to 48px. (If your character is around 32px tall this set fits perfectly)
This asset pack will fit in terms of size and coloring perfectly together with the RPG-Template I also have for sale.
Graphics:
~150 unique graphics
6 different containers with 3 frames of animation
5 chest types with 24 frames of animation each
11 particles
Files:
a sprite atlas with all frames
each file as strip / image (.png) - optimally named for YoYoGames GameMaker
Other asset packs in this series:
Top-Down - 16-Bit Series (click on the link)
Important: By buying the Asset you also agree to the following Licence Agreement which outlines the exact Term's of Use: Cyangmou's Itch.io Licence Agreement
You MUSTN'T redistribute the assets as your own, or use them in any printed media, or as design basis for any physical product.
For more information follow me:
on Twitter: https://twitter.com/Cyangmou
on Deviantart: https://www.deviantart.com/cyangmou
Purchase
Get this asset pack and 3 more for $50.00 USD
View bundle
In order to download this asset pack you must purchase it at or above the minimum price of $14.99 USD. You will get access to the following files:
RPG_containers_v1_0.rar
280 kB
Comments
Log in with itch.io to leave a comment.
Do you plan on making tilesets similar to your wotk om tower 57? To use with these icons. if not can you recommend any similar tilesets ?
I am planning since quite some time to make some tilesets, but I haven't settled yet on a style.
the last months I have been significantly improving the 8-Bit Series and started a 16x16 Icon series and also there is a new Monster/NPC assetpack upcoming too.
There are tilesets available on itch.io, but I don't know which one would suit your needs best and/or then fit best together with some of my assetpacks.

What I can say is that I'd also love to offer some tilesets fitting together with my RPG series, but that also needs just more dev time from me.
Ok I think a good start would be a grasslands style terrain similar to what you did in the prehistoric map for tower 57 and any other similar terrain that goes with the breakable pots etc . I'll be sure to buy all your rpg stuff .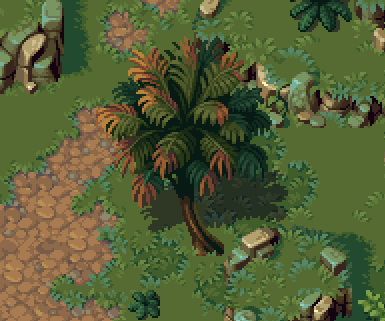 Or maybe even a town or underground area .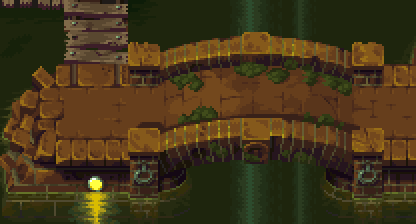 Yes grasslands would anyways be the first biome for something like this, still there is a lot more to figure out, like what tiles should be included, how it could look within a series and what's the price point.
I am pretty sure that at some point once current requests and wip assetpacks are finished I will also enhance the RPG series further.